Phoebe Journal of Literature and Art publishes poetry, fiction, nonfiction, and visual art. We seek to publish quality writing. Please review website publications, especially our latest online issue, for an idea of the caliber of writing we publish.
We produce a print issue in fall/winter and an online issue in spring/summer. We're generally open for submissions from late summer to early fall for the print issue and from mid-winter to early spring for the online issue. The online issue is comprised of the winners (and possibly several honorable mentions) of our annual contests in fiction, poetry, and nonfiction.
Fiction, Poetry, and Nonfiction
We do not consider previously published work.
If you've submitted to Phoebe in the past, or if you've been published in our journal before, you are welcome to submit your work again.
We allow and encourage simultaneous submissions. Please use our online submission portal to withdraw submissions. We really appreciate if you do this as soon as you know a submission is no longer available for publication.
We ask for no more than one poetry submission of 3-5 poems, one fiction submission of up to 4,000 words, or one nonfiction submission of up to 4,000 words.
Reporting time is four to six months, though usually sooner.
Contributors to the print editions receive two copies of the journal upon publication, along with our gratitude and respect.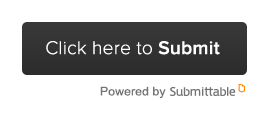 Book Reviews
Phoebe looks for reviews of literary prose and poetry titles which are recent, forthcoming, or deserving of a wider audience and additional consideration. We are especially interested in titles from independent or small presses. Generally, the length of a review should be somewhere between 750 and 900 words, though should a review merit a longer length we're not going to stop reading when we reach 900 words. In general, when considering whether a review is right for Phoebe, we look at not only the book selected, but also author voice, clarity, and compelling argument which changes the way we think about a book.
mélange Web Content
Do you have writing that doesn't fit our genre specifications but which would be great for publication in mélange? Perhaps an interview, a bit of bookish miscellany, a link roundup, or even a literary listicle? We're always open for non-genre web content.